by kalyani10
Having recovered from near-complete destruction during the Second World War and survived the negative consequences of socialism, today Poland is a rising economy and considered one of the fastest growing in the European Union. Here is a list of individuals who have made some of that possible and thus count as the richest men in the country.

Jan Kulczyk

The wealthiest man in Poland is Jan Kulczyk with a net worth of $2.7 billion as of March 2012 which is also enough to rank him at among the top 500 billionaires on Forbes World Billionaires List of 20121. His present net worth also marks a rise in his fortunes owing to a variety of investments across multiple continents. Jan Kulczyk is the owner of conglomerate Kulczyk Holding and Kulczyk Investments. The former owns a stake in multinational brewer SABMiller, including Miller, Grolsch, Lech and Tyskie besides having investments in a wide variety of other industries, including automotive imports, infrastructure, chemicals and energy. Among these one of the most notable is the stake in LSE-listed oil and gas exploration company Ophir Energy, with a predominantly African portfolio. In 2010 the billionaire listed Kulczyk Oil Ventures, with oil and gas assets with Brunei, Syria and Ukraine. The next year, Kulczyk bought power plant Elektrocieplownia Nowa Sarzyna.
TIP: Millionaire Match has many single millionaires from Europe, USA and Canada looking for women to date and marry.

The 62 billionaire enjoys a jet-setting life; even though his primary residence is in Poznam, Poland he is believed to own homes in Florida, France and on a Mediterranean island, apart from yachts and planes. However despite his partiality for the high life, Kulczyk has been a generous contributor to worthy causes as well; in 2011 he was in news2 for donating a record sum to the forthcoming Museum of the History of Polish Jews in Warsaw. The oil mogul signed over some 20 million zloty or 4.76 million euro for the creation of the museum's permanent exhibition, an unprecedented amount for the institution to date. It was also announced that the money would be transferred from his company Kulczyk Investments. Kulczyk is divorced and has two children.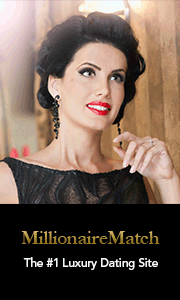 Zygmunt Solorz-Żak
With a net worth of $2.5 billion, Zygmunt Solorz-Żak is the second richest man in Poland. The main source of his fortune is the television platform Cyfrowy Polsat and Invest Bank. Zygmunt Solorz-Zak founded TV network Polsat way back in 1992; from that it grew into one of the biggest television networks in the country to the extent that the Polsat Group is now listed on the Warsaw Stock Exchange. Also in keeping with global trends, the network currently includes a digital platform as well as sports, news and film channels. Apart from his television network, Solorz-Zak also owns shares in Poland's InvestBank, pension fund PTE Polsat, pharmaceutical company Bioton and TV producer ATM Group. In 2011 Solorz-Zak bought Polish telecoms outfit Polkomtel in a deal that was estimated to be worth $5.3 billion.
The 56 year old billionaire is married and has three children. Solorz-Zak is also an avid supporter of soccer in his home country and he is the majority shareholder in soccer team Śląsk Wrocław.
Meet millionaire men at
MillionaireMatch.com.
Michal Solowow
Construction and real estate magnate Michal Sołowow is the third richest man in Poland with a fortune of $1.8 billon, as of March 2012. The source of Michal Solowow's fortunes comprises of his stakes in four Polish public companies, among which is chemicals firm Synthos, one of the largest Polish chemical company manufacturing synthetic rubber and latex, styrene materials and vinyl dispersions. The other three are ceramics maker Rovese, real estate developer Echo Investment and flooring outfit Barlinek. Apart from these Solowow also has important stakes in Ultra Pack S.A., a Polish leader in production of corrugated board packagings as well as North Fish Polska which is a chain of restaurants offering fish and seafood.
Solowow started out in the late 1980s with construction company Mitex, which he sold in 2002 to French investor Eiffage. Apart from this he bought shares in chemical company Dwory and funded its expansion with debt, taking advantage of low interest rates at the time. He then diversified into ceramic tiles, wood floors and real estate. Solowow has lessened the scope of his management roles but is still an active investor on Warsaw Stock Exchange and he remains one of the biggest Polish stock exchange investors.
Born in Kielce, the fifty year old self-made billionaire is an avid race-car driver. Solowow has won several medals in the European Rally Championship; he won the Polish and Central European S2000 in 2011 and drove in an early season race in Sweden in January. Solowow is married and lives in Maslow, a village on the borders of Kielce, Poland.
Leszek Czarnecki
The next name to feature on the list of Poland's wealthiest men is that of banking and real estate tycoon Leszek Czarnecki who enjoys a net worth of $1.3 billion, as of March 2012.
Leszek Czarnecki made his first fortune creating Poland's largest leasing company, listing it on the London Stock Exchange in 2000 before selling out to French bank Credit Agricole for $280 million a year later. Since then he has focused on real state, banking and insurance to add on to his billions. Czarnecki is the majority shareholder of financial group Getin Holding and controls Poland's Getin Noble Bank, Get Bank and real estate company LC Corp.
It comes as little surprise that the fifty year old finance tycoon should have a PhD in economics from the Wroclaw University of Economics, but Czarnecki has an adventurous side as well. A cave diver since his 20s, he beat a world record in 2009, swimming 10.5 miles in underground corridors over the course of ten hours. In fact it was his passion for cave diving that led him to establish his first business venture, a commercial diving company with a few of his college friends. The firm managed to do good business by undercutting the government-owned rival in pricing, and also by delivering services better and faster. With the opening up of the Polish economy, Czarnecki literally cashed in on the open economy by selling his commercial diving company; he then entered the leasing business and went on to found European Leasing Fund in 1991 which took off when the firm shifted its base to the nation's capital Warsaw. Known to be a very private person, few in Poland know that the father of two children also runs one of the biggest charitable organizations in the country, Jolanta and Leszek Czarnecki's Foundation, previously known as LC Heart.
Reference: