by kalyani10
South Africa has long been one of the most economically developed countries in the continent even though its material success was earlier tarnished by apartheid and inequality. In recent years, greater wider social and political empowerment has been reflected in rising entrepreneurs from all parts of the society. Mining, luxury goods and retail are the main sectors which have thrown up some of South Africa's top earners. Here are some of South Africa's richest men and how much they are worth.

Nicky Oppenheimer

The richest man of South Africa has long been Nicky Oppenheimer; he owes his fortunes to inherited wealth the most significant of which is the De Beers, the world's largest diamond producer. With a personal net worth of $6.8 billion USD, Oppenheimer also ranks 139th among the billionaires of the world1. Apart from being the chairman of De Beers, he also has significant interests in Anglo American PLC, the gold mining company which again owns 45% of DeBeers. In November 2011 Nicky Oppenheimer made the momentous decision to sell his family's 40% stake in De Beers to Anglo American for $5.1 billion. The Oppenheimer control of De Beers goes back to 1927 when Nicky's grandfather, Ernest Oppenheimer, took control of the firm.
TIP: Millionaire Match has many single millionaires from Europe, Africa and North America looking for women to date and marry.
$MM-DATING3-OPTIN$
The 67 year old billionaire's passions include flying helicopters, cricket, and conservation. Nicky Oppenheimer is well known as the owner of Tswalu Kalahari Reserve, the largest game reserve in Africa under private ownership.

Johann Rupert

The second-richest person in South Africa, Johann Rupert's source of fortune is inherited wealth in the form of Richemont – a publicly traded Swiss holding company that owns luxury labels like Vacheron Constantin, Cartier, Dunhill, Mont Blanc pens and Chloe bags. As of March 2012, Rupert's wealth is pegged at $5.1 billion USD, buoyed by 24% growth in the third quarter ending December 2011 over the year prior, driven largely by demand for luxury goods in Asia where revenues rose 36% in the same period. Among other business interests that Rupert owns is the South Africa-based Remgro Ltd which has South African technology interests in the CIV group of companies, and an investment in SEACOM as well as Reinet Investments Manager; In 2010 Richemont acquired online fashion portal Net-a-Porter for $343 million.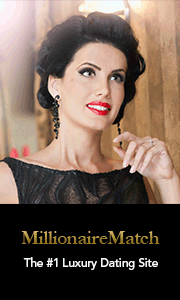 The 68 year old billionaire is an avid golfer even though he has had only played 21 times in 2011 through October due to his busy work schedule. Johann Rupert also owns extensive conservation land in the Karoo region of South Africa and as a result has been in news for for his opposition to Royal Dutch Shell's planned hydraulic fracturing operations in the area.
Christophel Wiese
Christo, as he is popularly known is South Africa's third richest individual with a personal fortune of $3.1 billion USD. Unlike the top two richest South Africans, Christophel is a self-made man who built his fortune in retail by founding the low-price supermarket chain Shoprite which is now the largest retail chain in the whole of African continent. According to Forbes, the company's shares climbed 50% since 2011, thus boosting Wiese's net worth as well as that of the company. Other than this, Wiese also owns 44% of discount clothes, shoes and textiles chain Pepkor and has bought several hundred million dollars of shares in private equity investor Brait. Wiese also has investments in gold and diamond mining concerns, real estate holding companies and in Pallinghurst, a private equity firm with investments in mining and in storied jeweler Fabergé.
In recent times Wiese has been in news for buying old estates and vineyards and restoring them to both naturally beautiful as well as commercially viable properties. One of these was a South African farm estate which was remodeled it into a five-star hotel, Lanzerac Manor & Winery. Under Wiese's directions, vineyards were replanted around it and a modern cellar created. Wiese has also been making wine and owns wine producer Lourensford Estate besides a private game reserve in the Kalahari.
Patrice Motsepe
As South Africa's fourth wealthiest man, Motsepe's fortune is pegged at $2.7 billion USD. Even more significantly, he is South Africa's first and only black billionaire. A self-made man, Motsepe built his fortunes in mining. He started buying low-producing gold mines in 1994 and then turned them into profitable ventures. Recently Motsepe has founded the African Rainbow Minerals taking advantage of South Africa's Black Economic Empowerment (BEE) laws, which mandate that companies be at least 26% black-owned in order to get a government mining license. ARM has interests in platinum, nickel, chrome, iron, manganese, coal, copper and gold. However the share price of ARM has dropped 10% in 2011, thus eroding around $500 million from Motsepe's net worth. Apart from these, he also He also holds a stake in Sanlam, a publicly traded financial services company outside Cape Town.
The 50 year old billionaire is a resident of Johannesburg and is married with three children. Motsepe was born in the sprawling black township of Soweto which he left to train as a lawyer. He proved his mettle when he became the first black partner at Bowman Gilfillan law firm in Johannesburg, and then started a contracting business doing mine scut work. Eventually it was his keen business mind and strategic management skills that allowed Motsepe to make the most of the opportunities that South Africa's BEE revolution presented.
Reference: