by kalyani10
Officially known as the Republic of Korea, South Korea is among the richest countries in Asia. Globally too, South Korea is the twelfth largest economy in terms of purchasing power parity. Citizens of the country enjoy one of the highest standards of living in the continent. Here are some of the richest men in the country and a bit about their fortunes.

Lee Hun Hee

Since the 1990s the decision makers of South Korean economy have brought about a conscious shift of the country's manufacturing sector towards high-tech industries including bioengineering, microelectronics, fine chemistry, aerospace and industrial robotics. In keeping with this burgeoning sector the first on the country's rich list is Samsung boss, Lee Hun Hee who with a net worth of $8.3 billion is not the wealthiest man in South Korea but also ranks 106th in Forbes 2012 List of World Billionaires1. The source of Lee's fortunes is the Samsung Group, the largest conglomerate in the country. The best known company of this conglomerate is Samsung Electronics, which with sales of $155 billion in fiscal year 2011, became the world's largest memory chip and flat screen television producer. Samsung Electronics also reaped in high revenues from its growing mobile phone business, which counts among its products the Galaxy-S Smartphone.

Based in Seoul, seventy year old Lee is married and father of three children. Currently though Lee is embroiled in a bitter conflict with his siblings over the vast family fortune left by their father who founded the Samsung Group. Apart from chairing the Samsung Group, Lee is also a keen supporter of sports; he is a member of the International Olympic Committee and was influential in bringing the 2018 Winter Olympics to South Korea.
TIP: Millionaire Match has many single millionaire men from Europe and North America looking for women to date and marry.

Chung Mong Koo

One of the major drivers of the South Korean economy, especially in the last two decades of twentieth century, has been the country's automotive sector. Little wonder then that this sector should give the country most of its billionaires, including the second richest man in South Korea, Chung Mong Koo. The Hyundai honcho has a net worth of $6.2 billion as of March 2012 which is also enough to rank him 161st on Forbes list of World Billionaires. Koo is the Chairman of Hyundai Motors, one of the largest auto manufacturers in the globe. In 2011, the company ranked fifth automaker in the world by selling 6.6 million cars--including KIA. Koo's fortunes have benefited from soaring sales in the U.S. which have increased market share from 3% in 2001 to 10% as of May 2011.

Jay Y. Lee

The third richest man in South Korea with a net worth of $3.6 billion is Jay Y. Lee, the only son of Lee Hun Hee who as the Samsung Group chairman is the wealthiest man in the country. Jay Y. Lee became president and Chief Operating Officer (2009) of Samsung Electronics in December 2010. He began his career at Samsung Electronics in 1991 and had recently served as president for one year. Apart from being the world's biggest memory chip maker, Samsung Group accounts for around 20 percent of South Korea's gross domestic product.

The 44 year old Samsung heir is divorced and father of two children. Like his father, Lee is known for keeping a low profile but he was reported to have attended the memorial service for Steve Jobs at Stanford University in October.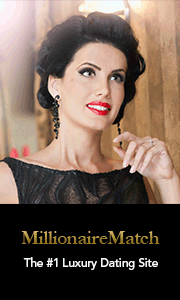 Kim Jung-Ju
With a net worth of $3.3 billion, Kim Jung-Ju is not only one of Korea's richest men but also among the youngest too. At just 44 years of age, Kim Jung-Ju has a made a name for himself in the world of online gaming by founding Nexon, Korea's largest online gaming company that created popular games "Kart Rider" and "Maple Story." Nexon has 350 million users all over the world in more than 72 countries. Clearly Kim is in the mood for expansion - in 2010, he acquired rivals Ndoors and Gamehi and in fact 64% of its revenues come from outside South Korea. Kim started the company in 1994. The company was listed on Tokyo's stock exchange in December 2011 in a bid to draw more international investors. But the holding company that controls it, NXC Inc., remains based on Jeju.
Kim Jung Ju is married to Yoo Jung-Hyun who is also a major shareholder in Nexon. The couple have two children and live in Seoul.
Chung Eui-Sun
Another of South Korea's young billionaires to emerge from the country's thriving auto industry is Chung Eui-Sun with a net worth of $2.8 billion. Chung Eui-Sun is the eldest son of Chung Mong-Koo, and the vice president of Hyundai Motors. After completing his education, he worked at Itochu's New York office before joining Hyundai Motors. He rapidly moved up the ranks, becoming president of KIA Motors in 2005. He is credited with the successful launch of small family car Kia Cee'd in Europe, as well as the Soul and Forte. In 2009, he was promoted vice president of Hyundai Motors. Last year, he hired BMW design director Christopher Chapman as chief designer for Hyundai Motors.
The 42 year old Hyundai heir is married and has two children. Apart from his commercial ventures, Chung Eui-Sun is also interested in sports, especially archery and currently heads the Asian Archery Federation.
Chung Mong-Joon
With a net worth of $2.4 billion, Chung Mong-Joon is next to feature on the list of wealthiest men in South Korea. The source of Chung's fortunes is heavy industry; as brother of billionaire Chung Mong-Koo, Chung Mong-Joon is the biggest individual shareholder in Hyundai Heavy Industries which he also ran until 1988 when he entered politics. In 2011, Chung Mong-Joon's shares in Hyundai Heavy Industries lost half of their value which has reduced his net worth considerably as compared to his brother.
Married with four children, Chung Mong Joon is a former ruling party leader and in fact is till said to have close ties to South Korea's president, himself a former Hyundai executive.
Reference: