by kalyani10
Quebec is Canada's largest province by area and its second-largest administrative division. With a proud heritage of French culture and language, blessed with varied natural resources and a burgeoning economy Quebec offers a high quality of life to its residents. Hence if you are looking to jazz up your social life, the rich singles of Quebec could prove to be generous dates.

Meet the guys of the Knowledge sector

The knowledge sector is one of the biggest drivers of Quebec's economy. Quebec is experiencing faster growth of its R&D spending than other Canadian provinces. More than one million Quebecers works in the field of science and technology which represents more than 30% of Quebec's GDP. 30% of Canada's R&D jobs are found in Québec with the province being home to 40% of all Canadian companies doing R&D1. Among the major Life sciences companies which are based in Quebec and which employ the chunk of its knowledge professionals are GlaxoSmithKline, Medtronic, Pfizer and Vertex. One of the reasons of the knowledge sector's economic success is that the environment here strongly encourages collaboration between companies and research centers. Québec's pool of skilled research personnel ranks among the world's best who in turn are sure to draw high salaries and perks. So if you are keen to meet singles with brains and resources, explore the pubs and cafes of university towns or drop into conventions and conferences hosted at places like The Institut National De La Recherche Scientifique.
TIP: Millionaire Match has many single millionaire men from Quebec looking for women to date and marry.

Get to know the geeks

Quebec is one of North America's leading high-tech player. There are currently approximately 115 telecommunications companies established in the province and among the major ICT companies are Autodesk, Ericsson Canada, Fujitsu Consulting (Canada), IBM, Matrox and Teledyne DALSA Approximately 180 000 Quebeckers are currently working in different field of information technology. Around 52% of Canadian companies in these sectors are based in Quebec, mainly in Montreal and Quebec City. About 60 000 people currently working in computer software development. Approximately 12 900 people working in over 110 companies such as IBM, CMC, and Matrox. Software publishing in Québec generates annual revenues of over $1.2-bilion2. The roughly 350 Québec-based businesses that specialize in developing and publishing application and system software create widely used products, principally for the following niche markets of application software and system software. Québec's software-publishing industry is dominated by cutting-edge Québec-based SMBs targeting specific niches (such as planning and e-commerce solutions) and specialized products and services (such as cartography and business intelligence solutions) for fields like healthcare and transportation, as well as municipal governments. At the same time, the playing field also includes a number of world leaders like Autodesk, CGI, Dassault Systèmes, Fujitsu, Google, Hewlett Packard, IBM, Kronos, OpenText, Oracle, Sagem and SAP.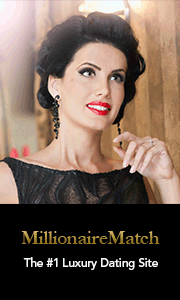 In recent years, the video game industry has emerged in a major way in Quebec especially since 1997 when Ubisoft set up base in Montreal. Now Ubisoft has grown to become a top employer in the Information and Communication Technology industry. Today, the company employs over a third of all the people working in the video game industry in Québec
3
. currently around 97 video companies operating in the province, including Warner Bros Games Montreal, Gameloft and Ubisoft Entertainment which are headquartered in Montreal.
Apart from these major names, the city has attracted world leading game developers and publishers studios such as EA, Eidos Interactive, Artificial Mind and Movement, Bioware, and Strategy First. Quebec is also home to a strong indie community, with micro studios accounting for almost 60 per cent of the companies in the province. So if you are keen to meet some of the richest men in the province, go for the geeks. For all their social awkwardness and wacky dress sense, these computer scientists, software professionals and internet entrepreneurs are all making six figure salaries every year and what's more they are likely to be younger than your average corporate heavyweight too.
Fly High with Hunks of Aerospace Industry
Québec is one of the global leaders in the aerospace industry, attracting major international companies such as Bell Helicopter Textron, Bombardier Aerospace, CAE, Pratt & Whitney Canada and many others. 55% of the Canadian aerospace industry's production is based in Québec, representing sales of $12.13 billion in 2012
4
. 80% of all Québec production is exported. In fact, aerospace ranks first among Québec's manufacturing exports. The Greater Montréal region is home to some 215 leading companies operating in the aerospace industry. The Canadian Space Agency has its headquarters in Québec and is the site of major R&D initiatives in space technology. The International Air Transport Association (IATA) and International Civil Aviation Organization (ICAO) both have their world headquarters in Montréal. Modern airports located near Québec's major urban centers are available for test flights in Mirabel, Saint-Hubert, Trois-Rivières and Saint-Jean-sur-Richelieu. The aerospace industry has several well-paid employees on its rolls – ranging from the top management to pilots, researchers and highly qualified engineers. So apart from chatting up their employees at bars and coffee shops around Kelly Aviation Center, make sure to attend events and conferences organized by these companies which will give you ample opportunities to fly high in their company.
Explore Swanky Resort Areas
An integral part of Quebec's booming tourism trade rests on the appeal of its ski resorts to the luxury travelers. Mont-Tremblant is one of the most popular of these since it is only a one-hour drive from Montreal, plus has the convenience of an airport. Indeed Tremblant is reputed to be more of a recreational destination for luxury vacationers rather than serious skiers which in fact means that you can hope to mingle with some very eligible singles here. other skiing resorts in Quebec where you can try your luck are Mont-Sainte-Anne which is a mere 30 mins from Quebec City and is the Biggest ski hill east of the Rockies as well as Le Massif, Baie-Saint-Paul, Quebec where much of appeal is the incredible view of the St. Lawrence and the proximity to Quebec City and Baie-Saint-Paul, a charming arts town in the region of Charlevoix.
Frequent Upscale Hangouts
Exploring the nightlife of a place can offer you several opportunities to mingle with eligible single men and in Quebec, cities like Montreal and Quebec City offer loads of opportunities for that. For a taste of what Montréal offers, visit Wunderbar, which is known for its inventive cocktails, or lounge about in Bily Kun and discover the ambience that draws in the most exclusive of patrons. Fashionable and swanky, Suite 701 is popular with attorneys, business people and other professional types who can be found lounging on leather banquettes, sipping a crafty cocktail or fine scotch. On the other hand if you feel like grooving to music, head for 737 which is named for its location, high atop the Place Ville Marie tower at 737 feet above sea level. In the capital city of the province, the Quebec City, the Winter Carnival is the biggest winter carnival in the world and is celebrated annually at the end of January until mid-February. The various activities and fun events which are part of this festival attract people from far and wide, among which there are sure to be eligible singles too. However for really classy hangouts which draw posh crowds head to the Old Port area which is home to L'Inox Maitres Brasseurs, a highly-respected micro-brewery that features small-batch craft beer, a fascinating museum and an outdoor patio too. The city has fine dining options galore and some like Laurie Rafael restaurant offers an innovative take on classics by Renowned restaurateur Daniel Vezina. Another exclusive destination in the city is the award-winning Panache for traditional Québécois fare with an exclusive wine list. All these places are sure to throw you in with the wealthiest singles of the province where you can take your pick of singles.
References: