by kalyani10
Brazil is the biggest economic power in the South American continent. According to the Forbes List of 2012 World Billionaires by US dollar1, there were 34 Brazilians included in that uber-rich group. Even in terms of Brazilian currency, there are 74 individuals and families in Brazil who can call themselves billionaires. If you too are interested in getting to know the wealthy singles of the country, here are a few pointers.

Chat up the Mining Majors

Brazil has vast mineral wealth – besides being the world's largest producer of iron ore, it is also a source of tin, quartz, chrome ore, manganese, industrial diamonds, gem stones, gold, nickel, bauxite, uranium, and platinum. According to national mining institute Ibram, in 2011 the mining sector employed about 2.2 million workers directly2, not including the job posts generated in research, exploration and planning, and the manpower employed in the mines. Investments totaling US$75 billion are planned in the Brazilian mining sector from 2012-2016, indicating the massive growth potential for exploration, development and production in the country. Recently discovered offshore petroleum and natural gas deposits could also make the nation a significant oil and gas producer. Brazil is the 9th largest oil producer in the world with a production of 2.57 million barrels per day. Petrobas, a semi-government owned oil company, is the 8th biggest company in the world, and is responsible for the nation's overall oil production. It is then no wonder that mining tycoon Eike Batista was Brazil's richest man in Forbes 2012 List. And even if you may not be able to meet single owners of mining conglomerates, be open to meeting the well-paid professionals of the mining sector like engineers and researchers who are sure to take home fat pay packets.
TIP: Millionaire Match has many single millionaire men from Brazil looking for women to date and marry.

Get to know the Industrial barons

Brazil has the third most advanced industrial sector in The Americas. The industry contributes 26.4 percent of the nation's total GDP, and employs 14 percent of its total labor force3. Brazil's diverse industries range from automobiles, steel and petrochemicals to computers, aircraft, and consumer durables. With the increased economic stability provided by the Plano Real, Brazilian and multinational businesses have invested heavily in new equipment and technology. Most large industry in Brazil is concentrated in the south and south car manufacture Most of the production is concentrated in the states São Paulo, Minas Gerais and Paraná. In Sao Paulo the foundation of an industrial base was laid with the income from coffee exports in colonial times as well as increasing population which provided capital and manpower. Today there are over 20,000 industrial plants of all types and sizes concentrated in the city and the surrounding municipalities employing 600,000 workers. however if you are keen to meet the most successful singles of this sector, chat up the executives and owners of manufacturing companies at the main commercial districts of cities like Sao Paulo and Belo Horizonte.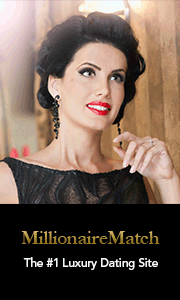 The Wealth of the Land
Agriculture contributes to 6.1 percent of the country's total GDP in 2010, and employs 20 percent of its total labor force. The major commercial crops are coffee with Brazil being the world's largest producer and exporter and citrus fruit, especially juice oranges, of which Brazil also is the world's largest producer. Other crops grown for commercial purposes are soybeans, wheat, rice, corn, sugarcane, cocoa, cotton, tobacco, and bananas. Cattle, pigs, and sheep are the most numerous livestock, and Brazil is a major beef and poultry exporter. In fact Brazil has the largest cattle herd in the world, with 207.5 millions of cattle in 2009, over 50 percent larger than that of the US3. So if you don't mind stirring out of city limits, the coffee plantations as well as ranches of Brazil might throw you in the company of established or budding farmers.
Meet the Finance fat cats
Brazil's banking industry is financially strong and attracted huge inflow of foreign investment, with a strong national currency, and boasts one of the highest interest rate in the world. Two of the largest banks in Brazil are government owned, but US and other foreign banks do have a significant share of the financial market. Currently undergoing a major overhaul, Brazil's financial services industry provides local businesses with a wide range of products and is attracting numerous new entrants, including U.S. financial firms. The São Paulo and Rio de Janeiro stock exchanges are undergoing a consolidation and the reinsurance sector is about to be privatized. Among the top ten Brazilian banks in terms of total assets, three are government-owned (Banco do Brasil, Caixa Economica Federal or CEF, and the country's development bank BNDES); five are domestic non-government owned (Bradesco, Itau-Unibanco, Banco Santander Brasil, Safra, and Votorantim); and two are foreign (HSBC and Citibank). The top four publicly listed banks are Banco do Brasil, Itau-Unibanco, Bradesco, and Banco Santander Brasil. That the banking sector has been lucrative is evident by the fortunes of the third richest Brazilian of 2012, Joseph Safra who enjoyed a net worth of $12.8 billion. The source of Saffra's wealth is banking and currently he is his country's richest banker. His Banco Safra is the ninth largest bank in Brazil. If you too wish to take advantage of this lucrative sector in your social life, head to the commercial district of São Paulo which is the major financial centre in Brazil with nearly 2,000 banking agencies. Rio de Janeiro is also a key financial centre where professionals take home some of highest salaries in the business.
Mingle with the Hi-Tech Guys
Information technology alone represents $112 billion or 4.5 percent of Brazil's GDP and the seventh largest market globally
4
. The ITC sector currently has two million professionals and will need an additional 900,000 until 2022, according to Brasscom. One of the best places to meet budding internet millionaires in Brazil is Campinas, a city of a little over one million people located 60 miles (100 kilometers) north of Sao Paulo. Reputed to be Brazil's equivalent to Silicon Valley, The Campinas area boasts of a high concentration of high-tech companies, universities, research institutes and tech parks. you can also explore any of the Leading tech parks of the country which located in the northern city of Recife as well as in Sao Paulo, Porto Alegre, Curitiba in the south.
Explore Upscale Hangouts
With its world famous beaches such as Copacabana, its splendid bay, and its wonderful climate, a blend of summer and springtime, Rio de Janeiro is a city that lives in and for the sun. Here the young and beautiful meet at upscale dance clubs like Baronetti and Nuth, located in Ipanema known as the Notting Hill of Rio. One of the most happening dance clubs in Rio, Baronnetti attracts a well-to-do and attractive crowd in their 20s to 40s. A lovely, very upscale club in Lagoa, Nuth has a small restaurant upstairs, an outdoor patio section, and an indoor dance floor featuring lounge music. Again the Rio Scenarium is probably the most beautiful bar in Rio. Located in a renovated warehouse on the edge of Lapa, this antiques-store-turned-bar is one of the places that played a big role in reviving Lapa's nightlife. On the other hand if you are looking to meet men who prefer the classic Spanish approach, head to Venga, Rio's first tapas bar - The bustling bar has a casual atmosphere, popular with Rio's
30-plus crowd.
In Sao Paulo, Bar Secreto is a hot-spot for the swankiest parties in town while Mokai is reputed to be as hot as its predecessor in Miami, owing to Moet branding and the right crowd together with A-class club design. Museum is a sophisticated dining club in the upper-side Brooklin with Tower high ceilings, pillars and a panoramic elevator. Pink Elephant Club in Sao Paulo New playground for those who can afford it; Situated in the Dacon building, it is kitted out in hallmark finishes and boasts of Bathrooms with hairdressers, masseurs and Dior make-up.
In the capital city of Brasilia you can meet the swish set at exclusive restaurants and pubs, many of which can be found in Asa Sul district. And since dancing so significant to the country's social life, you can meet some of the most eligible singles of the country at Setor de Clubes or the Clubs' Sector which has emerged to cultivate tradition of samba, forró and other Brazilian-style parties.
References: