by kalyani10
Even though Finland is one of the sparsely populated countries in Europe, it has one of the best standards of living among all the nations of the world. With recent industrialization, universal social security, long-term political stability and a developed educational system, Finland is globally recognized as one of the best places to live and work. So if you find yourself in this part of the world, don't hesitate to make use of opportunities to socialize with successful and single men in Finland.
TIP: Millionaire Match has many single rich men from Finland looking for women to date and marry.

Meet the hi-tech guys

In recent years, Finland's economy has been dominated by the service industry with a special emphasis on high-technology manufacturing and allied services. The Finnish electronics industry relies on heavy investment in Research and Development and has been accelerated by the liberalization of global markets. Nokia, the world-famous cell phone manufacturer and world-leader in mobile communication is actually Finnish in origin and is indeed the country's largest company. Other Finnish companies – such as Instru, Vaisala and Neles which is now part of Metso - have succeeded in areas such as industrial automation, medical and meteorological technology. So if you are keen on meeting successful singles in Finland, it would be a good idea to mingle with guys associated in the hi-tech sector. Engineers, software experts, computer programmers and other highly-skilled successful professionals working in the services sector are among those who are likely to be getting generous salaries at their jobs. Most of these professionals work in and around Helsinki and you would do well to check out the meeting places in Espoo, which is part of the Helsinki Metropolitan Area; the headquarters of Nokia for instance is located in Keilaniemi, Espoo. The telecom industry has many single rich men. The Helsinki University of Technology is based in Otaniemi, Espoo, along with a thriving science community that includes numerous startups and organizations such as VTT – the Technical Research Center of Finland. Some other technological companies which are headquartered in Espoo are KONE, Tekla and Fortum.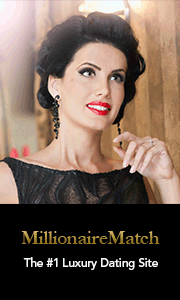 T
he big-wigs of industry
In Finland, industry is rather a late arrival with agriculture dominating the economy till as late as the mid-twentieth century. Yet another characteristic of industrial production in this country is that it is directly related to its vast natural resources. Thus paper and pulp manufacturing is one of the most thriving industrial sectors. Also associated with this is the chemicals industry which manufactures an enormous range of products for the use of other industrial sectors, especially for forestry and agriculture. In addition, its produces plastics, chemicals, paints, oil products, pharmaceuticals, environmental products, biotech products and petrochemicals. Thus mingling with engineers, industrial architects, highly-skilled technicians as well as top executives and corporate honchos of the industrial sector could be a great way of looking for potential suitable dating partners among them. You're certain to find single wealthy men here. However for this you need to be at the right place; since most of the industrial plants are located in the interiors, you can check out the commercial areas of the biggest cities where most of the convention centers, business conferences and other promotional dos associated with the sector are hosted. The financial district of Helsinki is located in the city center and includes such prominent streets as Aleksanterinkatu and Mannerheimintie.
Meet millionaire men at MillionaireMatch.com.

Find yourself a rich guide

In recent years, tourism has emerged as a significant sector of the Finnish economy. Most of the international tourists to Finland are attracted to the country's natural beauty. Finnish landscape is covered with thick pine forests, rolling hills and complemented with a labyrinth of lakes and inlets. Much of Finland is pristine and virgin as it contains 35 national parks from the Southern shores of the Gulf of Finland to the high fells of Lapland. All these served to draw more over 4 million visitors in 2005 and the number has been steadily rising in the last few years. A thriving tourism industry directly implies a budding class of tour operators, guides, chefs, adventure sports instructors and other members of the hospitality sector who are doing well. So when in Finland by all means check out the prime tourist destinations – take a hit at Nordic skiing or if you have the resources, book yourself into a cruise through the Baltic waters. If lucky, you may find yourself being shown about by a successful guide or making the acquaintance of a wealthy vacationer.

The favorite nightspots

Nightlife in Finland is mostly concentrated in major cities like Helsinki and Espoo. However the Finnish love late nights, so when looking forward to meet successful rich singles at clubs and bars, don't set out before ten at night and be prepared to party away till four in the morning. In Helsinki, check out the Tiger - previously the Lux - If you're looking for nightlife with class. This place has got five bars and big terraces, along with a suitable dress code, and is more expensive than other nightlife locations in the city. Among the most attractive entertainment destinations in Scandinavia are its ice-hotels; in Helsinki you can have a blast at the Arctic Icebar where the temperature is maintained at -5 C and which provides you with gloves upon entering. However if you are looking for a place where the young hip crowds come together to have the biggest and best parties, head for the Kaarle XII with Six bars and two floors of pure dance action. On the other hand if you want to restrict your search at the likeliest locations for the wealthy guests, a good choice would be the Ateljee Baari at Torni. This is a popular but pricey nightlife spot in Helsinki especially during tourist season. Apart from Helsinki, there are few other cities in Finland which have roaring night-time but when in Espoo, you can check out places like the Aladdin Nightclub, the Bella Ciao and the Hotel Korpilampi for its beautiful setting in the midst of nature.